Share this item with your network: BACKGROUND IMAGE: iSTOCK/GETTY IMAGES
Choosing the best storage network for virtualization

iSTOCK/GETTY IMAGES
Manage
Learn to apply best practices and optimize your operations.
Shared storage considerations: Management, throughput, costs
Shared storage is ideal for virtualization storage because it allows for VM flexibility. Many admins are turning to network-attached storage for easier setup and management.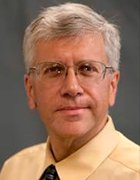 By
When it comes to virtualization storage, you can choose from network-attached storage (NAS) and numerous storage area network (SAN) architectures. Shared storage is often considered ideal for virtual infrastructures, because it allows virtual machines (VMs) to use storage outside of a single local disk and take advantage of important virtualization features.
Management is an important factor in shared storage. Administrators will need to create, assign and track a proliferation of logical unit numbers (LUNs), so virtualization storage should include mature and intuitive tools that support fast, error-free management.
Although single-vendor storage for virtualization can often leverage homogeneous tools, mixed storage environments need tools that support a heterogeneous environment. Cumbersome tools or tools that lack resource visibility will slow virtualization storage management and lead to errors that will introduce data loss and increase management time—driving up costs related to storage for virtualization, especially shared storage.
Virtualization has dramatically increased the importance of throughput in shared storage systems. Traditional computing allocated one major application to a server, but virtualization allows 10, 20 or even more VMs to share the same physical host server. This can easily lead to network contention, and any issues with virtualization storage traffic can cause significant performance problems within the VMs.
It's important to note that simply increasing storage network bandwidth does not necessarily provide a corresponding improvement to throughput. Any tactics that reduce network latency or minimize shared storage access events—such as eliminating Windows swap files—can dramatically improve storage throughput and performance with little, if any, bandwidth increase.
Another major trend with virtualization storage has been the broad adoption of NAS as the shared storage platform of choice for virtual servers. The main reason for this shift is simplicity where the file-based nature of VMs is consistent with the file-based access of NAS platforms.
NAS is much easier to set up and use compared to creating and managing LUNs in a SAN. The benefits of shared storage simplicity are particularly apparent in larger virtual environments where creating and managing LUNs for hundreds of VMs can impose significant management demands.
"In the past, NAS has had some performance problems within certain virtualization environments, but those performance problems have all gone away," said Ray Lucchesi, president and founder of Silverton Consulting Inc. in Broomfield, Colo. "The reasons for not using NAS are starting to disappear."
About the author
Stephen J. Bigelow, a senior technology editor in the Data Center and Virtualization Media Group at TechTarget Inc., has more than 20 years of technical writing experience in the PC/technology industry. He holds a bachelor of science in electrical engineering, along with CompTIA A+, Network+, Security+ and Server+ certifications and has written hundreds of articles and more than 15 feature books on computer troubleshooting, including Bigelow's PC Hardware Desk Reference and Bigelow's PC Hardware Annoyances. Contact him at sbigelow@techtarget.com.
Dig Deeper on Virtual server backup and storage