Share this item with your network: BACKGROUND IMAGE: iSTOCK/GETTY IMAGES
Time to consider a second hypervisor?

iSTOCK/GETTY IMAGES
Get started
Bring yourself up to speed with our introductory content.
Should your IT shop consider multiple server virtualization platforms?
More and more IT shops are implementing multiple server virtualization platforms to increase interoperability and abstraction as well as lower costs.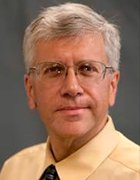 By
More IT shops are turning to multiple server virtualization platforms to reduce costs and improve interoperability with applications, but this data center architecture also creates new obstacles.
Every virtualization deployment starts with a hypervisor—which is software that forms the critical layer of abstraction between hardware and the operating system. Hypervisors allocate computing resources to each virtual machine (VM) and maintain the integrity of every VM within its own processing session.
It seems like virtualization technology has sprung up almost overnight, maturing from a noble experiment into a reliable and effective staple of enterprise computing. And virtualization vendors have made the most of this maturity, adding a suite of powerful features and tools that simplify and automate many of the associated tasks.
But as organizations expand their virtual environments, they're discovering that one hypervisor product isn't always enough for their data centers. Deploying a second hypervisor carries some potential benefits along with a few noteworthy risks. Before adding multiple server virtualization platforms, it's important to carefully consider the pros and cons of a multi-hypervisor environment.
The Case for Cost
Choosing a hypervisor always involves a consideration of cost. In reality, the cost of a hypervisor is extremely competitive. They're virtually free to try, and even Hyper-V is included with the Windows Server operating system. But there's a lot more to a hypervisor's total cost of ownership (TCO) than just acquiring a software license.
Hypervisors include a rich suite of features. But using a complete set of enterprise-class features along with the management tools needed to keep tabs on a virtual data center can lead to a significant price tag. "Cost still matters," said Tony Iams, vice president and senior analyst with system software research at Ideas International Inc. "There's cost of acquisition, cost of operation and cost of ownership," he said. Running multiple hypervisors also imposes a cost on the IT resources that support and maintain a number of concurrent platforms, Iams added.
Organizations that opt for a second hypervisor will need to make critical cost choices. For example, the value of a second hypervisor's features and capabilities—such as more efficiency or better performance—should justify the costs associated with the new platform. A justification that makes sense for one organization may not make financial sense for another. So each organization needs to understand the TCO for a second hypervisor and make its own informed determinations of whether a second platform is worth supporting.
Something else that executive and IT administrators often overlook is the replacement cost when a second hypervisor replaces an existing platform. This can happen when an organization has outgrown the features of its existing platform and must move to a more sophisticated virtualization platform. Each organization must consider the costs of potential business disruptions as well as other risks— such as data loss or impaired performance for some virtual machines—involved with a platform transition.
Reasons for implementing multiple server virtualization platforms
The rapid maturity of hypervisor technology begs an important question: If hypervisors are so well developed, why bother deploying multiple server virtualization platforms? It turns out that there are several important factors.
In late 2010, TechTarget surveyed IT professionals about their virtualization decisions, and more than 50% of respondents said that cost was the principal factor in considering an alternative to VMware virtualization. More than 38% of 315 IT professionals responding to this question sought a VMware alternative for more features and functionality, 33% wanted improved interoperability, and almost 30% wanted to avoid vendor lock-in.
The issues highlighted here are not really technical ones but rather a reflection of business concerns—a realization that one size does not fit all. For example, cost ranks high as a major consideration for enterprises. But in practice, it's the management costs that attract the most attention.
"The greatest concern that I see with users is not the actual hypervisor but the virtualization management strategy that they're going to deploy," said Tony Iams, vice president and senior analyst for system software research at Ideas International Inc. Iams said that x86 hypervisors share competitive costs and interoperability, so lock-in may not appear to be an immediate risk. Still, virtualization management products can sometimes limit hypervisor choices. "That's really where the long-term lock-in is," he said.
Also consider the implications of interoperability, feature sets and performance. An organization with uniform x86-based servers may do quite well with a single hypervisor, but that single hypervisor may not run as well or offer all of the required features on mainframe, RISC or SPARC-based servers. This is a major driver to adopt another more suitable hypervisor for those systems.
Different hypervisors for different functions
A more common example may be the use of one hypervisor for server virtualization and another hypervisor for desktop virtualization. Also, as private clouds become more commonplace, organizations may adopt a different server virtualization platform to deploy their private clouds.
A second hypervisor may also be appropriate when an organization matures technologically. For example, an IT staff just starting a virtualization deployment might select a hypervisor that costs the least, offers fewer features or is simpler to use. As the staff gains experience with virtualization and learns how to use various capabilities, they may eventually identify new business opportunities that can be better met with a more sophisticated hypervisor (see Figure 1).


Figure 1
Respondents to a TechTarget survey offer reasons why they would consider a second hypervisor. (Click image for an enlarged view.)
Virtualization has emerged quickly in the enterprise. The speed of adoption may lead some organizations to adopt multiple server virtualization platforms, Iams said. "Chances are good that you could see independent technical paths in different groups," he said, adding that one group might use a certain hypervisor for test and development, while another group might use a different hypervisor for production. Without a mandate to standardize on a single hypervisor, this can lead to interoperability issues or other problems if an organization needs to bring together the resources of those groups in the future.
Others aren't so sure that the speed of adoption is a driving factor. "Just having more choice in the market is obviously going to drive people to look at second platforms," said Gary Chen, research manager for enterprise virtualization software at IDC. Chen pointed to the search for better prices, particularly compared to long-time leaders in the market such as VMware. "These alternatives to VMware have certainly gotten more looks from people."
For more on virtualization deployment in a multi-hypervisor environment, be sure to check out part 2 of this series.
Dig Deeper on Server hardware and virtualization