The path to VM enlightenment begins with Hyper-V Integration Services
Making sure your VMs have the latest version of Hyper-V Integration Services is one of the easiest and cheapest ways to improve VM performance.
One of the easiest ways to boost virtual machine performance is to ensure you have the latest version of Microsoft Hyper-V Integration Services. Integration Services is a set of utilities and drivers that allows the guest operating system to recognize and use virtual hardware. It is important for virtualization administrators to understand what the Integration Services are, what they do and when they should be used.
What are Hyper-V Integration Services?
One of the big problems with installing an operating system (OS) onto a virtual machine (VM) is that the OS thinks it is installed on physical hardware. Hyper-V exposes the guest OS to virtual hardware but does so in a way that allows it to act as if it is running on physical hardware. Hyper-V Integration Services are the Microsoft counterpart to VMware Tools. Once the Integration Services are installed onto a VM, the VM is said to be enlightened. The improved hardware communication means enlightened VMs generally perform better than those that are not enlightened.
Although you install Integration Services as a single entity, they are actually made up of five separate services:
OS shutdown -- Allows the parent partition to shut down the VM.
Time synchronization -- Keeps virtual machine clocks synchronized.
Data exchange -- Allows the parent partition to detect information about the VM, such as its OS version, service pack level and fully-qualified domain name.
Heart beat -- Allows the hypervisor to verify that the VM is responsive.
VSS backup (volume snapshot) -- Allows the parent partition to initiate a VM backup.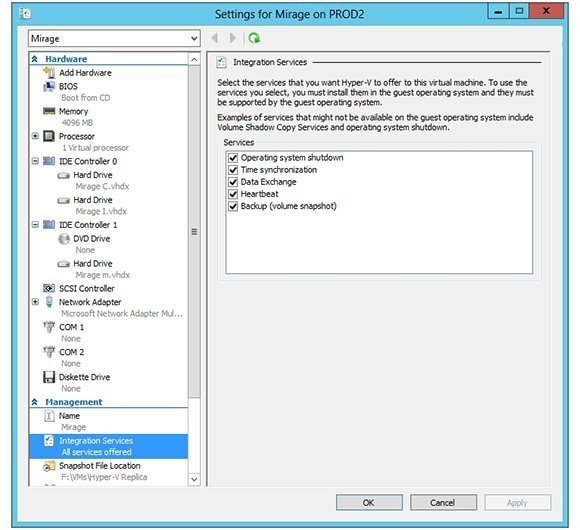 Figure 1. The individual Integration Services can be enabled or disabled individually.
These services can be enabled or disabled individually through a VM's Settings screen (see Figure 1).
Integration Services compatibility
Integration Services are only designed for use with Windows guest OSes and can be used with Windows 2000 Server and above. For virtual desktop OSes, Windows XP and above support Integration Services. It is worth noting, however, that Windows 2000 and XP do not support the Integration Service's VSS backup capabilities.
Some Windows OSes (Windows 7, Windows 8, Windows Server 2008, Windows Server 2008 R2 and Windows Server 2012) actually have the Integration Services built in, thereby allowing the guest OS to recognize synthetic hardware without the administrator having to manually deploy the services. Even though these OSes have native Integration Services, it is still a good idea to deploy the Hyper-V Integration Services once the VMs are up and running. Microsoft periodically updates the Integration Services, so it is likely that Hyper-V can offer a newer version of Integration Services than what your guest OS contains.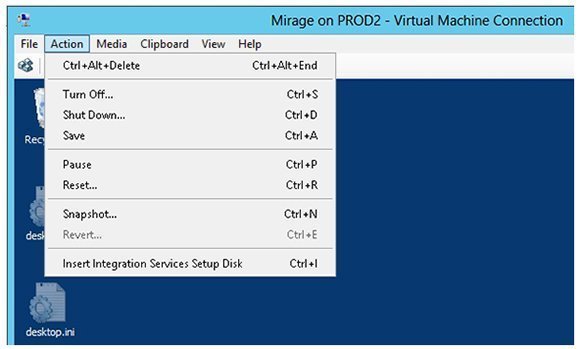 Figure 2. The Hyper-V menu offers an option that you can use to install the Integration Services.
How to install Integration Services
You can install the Integration Services by selecting the Insert Integration Services Setup Disk option from the VM's Action menu, as shown in Figure 2. Upon doing so, the VM mounts a virtual disk and you can use a simple wizard to install the Integration Services. Upon completion, you must reboot the VM.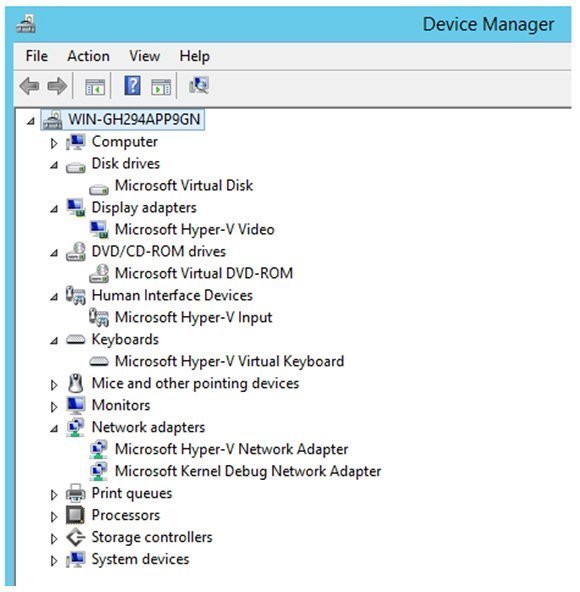 Figure 3. Windows Server 2012 R2 provides Generation 2 VMs that are hypervisor aware.
What about Windows Server 2012 R2?
Windows Server 2012 R2 introduces the concept of Generation 2 VMs. Generation 2 VMs are Hyper-V aware and are therefore able to communicate directly with the Hyper-V bus rather than using hardware emulation. Figure 3 shows the Device Manager on a Generation 2 VM. As you can see, the hardware is virtualization specific.
In the Windows Server 2012 R2 preview release, the Integration Services are still used, even for Generation 2 VMs, but there is some speculation that this requirement may go away by the time Windows Server 2012 R2 is released.
It is possible for a VM to function without using Integration Services. However, it means using hardware emulation, which can decrease performance. Therefore, you should run the most recent version of the Integration Services on your VMs whenever possible.
Dig Deeper on Microsoft Hyper-V and Virtual Server