Share this item with your network: BACKGROUND IMAGE: iSTOCK/GETTY IMAGES
Using virtualization to save data centers money

iSTOCK/GETTY IMAGES
Problem solve
Get help with specific problems with your technologies, process and projects.
Virtual data backup best practices: Shared storage and snapshots
Virtual data backup is more complicated than you're used to. New data backup best practices, such as shared storage and snapshots, will help you meet these challenges.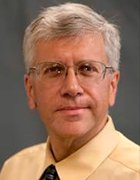 By
When it comes to virtual data backup, IT administrators face a constant dilemma. They need to protect an increasing number of servers in less time, with fewer staff, risking little -- if any -- data loss. At the same time, they need to maintain higher availability and user productivity while minimizing recovery time and meeting stringent reliability needs.
Virtualization has further complicated the problem. Consolidation means more risk, so each virtual machine (VM) hosted on a single physical host demands more acute backup attention. Although tape is the typical standby, it just isn't adequate for virtual data backup.
Disk-based backups are better, using storage systems like a virtual tape library (VTL). But data centers are now rethinking their approach to virtual data backup, coupling the flexible nature of virtualization with specialized software tools that copy, migrate and manage VMs with minimal impact on server performance.
Traditional data backup best practices
It's important to note that traditional data backup best practices work with VMs. Simply install the backup agent on each virtual machine, stage the VM files to a backup server, then transfer the data to an available tape or disk target.
"You can still do the tape backup," said Bill Kleyman, the director of technology at World Wide Fittings Corp., a manufacturer and distributor of steel hydraulic tube and fittings in Niles, Ill. "Your backup server will still recognize those as individual operating systems and working machines."
But these data backup best practices present two difficult problems. First, backups are extremely I/O-intensive processes, and the file copy process takes crucial processing resources -- potentially crippling the performance of VMs on a server. VMs also rely on an underlying operating system and hypervisor -- which must also be protected -- adding yet another virtual data backup task for IT administrators.
Virtual data backup: Shared storage and snapshots
There are far better ways to perform a virtual data backup. The first step is to move disk storage from the individual server to a shared storage system such as a storage area network (SAN). In practice, a VM is loaded from the SAN into the server's memory, where it is executed. SAN storage systems provide the immediate benefit of resilience through single-parity (RAID 5) or dual-parity (RAID 6) disk-protection schemes.
Snapshot software, which is often included with the SAN storage system, keeps stored VMs up to date with the current server state, but third-party tools may require a VM to be paused -- or quiesced -- first.
IT administrators who prefer to use VM snapshot backup tools that are tailored to specific virtualization platforms should consider VMware Consolidated Backup (VCB) to protect each VMware Virtual Machine Disk Format, called VMDK, on an ESX host or the cross-platform Microsoft System Center Virtual Machine Manager to take a snapshot of each VMDK or Microsoft Virtual Hard Disk.
Both virtual data backup tools can capture an entire VM state quickly, and typically a VM does not need to be quiesced or taken offline. By following these virtual data backup best practices, a VM can be reloaded from storage to the server after a software crash with little or no data loss.
In the wake of a server hardware fault, VMs can quickly load from a SAN into an entirely different server. Unlike traditional nonvirtualized backups that demand identical hardware in a duplicate server -- and still often yield the Blue Screen of Death during restoration -- the abstraction of a virtualized environment allows a VM to operate on another virtualized server as long as adequate computing resources are available.
In addition, a VM can easily be copied from a SAN to another local storage system for redundancy, copied remotely to a disaster recovery (DR) storage location, or even offloaded from a SAN to a tape with no real performance impact on virtual servers.
"From a virtualization perspective, you have a few more options as far as backing up," Kleyman said.
This behavior also aids testing and verification of VMs. To test the operation of traditional backups, VMs must first be restored to the original server -- a troubling proposition for most production environments. Virtualization insulates a VM from the underlying hardware and allows a VM to be restored onto any server.
Under those circumstances, a single server can easily be designated for test purposes. In practice, VMs are often copied or "cloned" onto other servers for development purposes anyway, so a virtual data backup can potentially be tested as part of the routine development process.
About the author
Stephen J. Bigelow, a senior technology writer in the Data Center and Virtualization Group at TechTarget Inc., has more than 15 years of technical writing experience in the PC/ technology industry. He holds a bachelor of science in electrical engineering, along with CompTIA A+ and Network+ certifications, and has written hundreds of articles and more than 15 feature books on computer troubleshooting, including Bigelow's PC Hardware Desk Reference and Bigelow's PC Hardware Annoyances. Contact him at sbigelow@techtarget.com.
Dig Deeper on Virtual server backup and storage