Share this item with your network: BACKGROUND IMAGE: iSTOCK/GETTY IMAGES
Public vs. private: Comparing cloud architectures

iSTOCK/GETTY IMAGES
Evaluate
Weigh the pros and cons of technologies, products and projects you are considering.
Virtualized applications: What's your priority?
When it comes to virtualizing applications, get your priorities straight. Evaluate ROI and vendor support before deciding which virtualized applications should come first.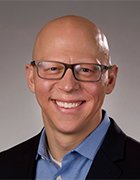 By
Deciding which applications to run on virtual servers can be difficult. Virtualizing applications requires careful consideration, so it's best to prioritize which apps are the best candidates. Successfully virtualized applications improve resource usage and disaster recovery, reduce hardware and power costs and provide greater flexibility.
IT administrators, management and business folks alike often ask me the same question: "Which applications do you recommend moving to virtual servers?" There are no hard-and-fast rules for what you can or should virtualize in your environment. The benefits of server consolidation and virtualization have motivated many organizations to run virtualized applications, even mission-critical or resource-intensive apps.
For more on virtual applications:
Virtualized applications: Categories of candidates
But establishing your priorities for virtualizing applications is not as daunting as you might think. I have categorized the applications that can be hosted in a virtual environment into four buckets. The names are unconventional, but I'm an unconventional kind of guy, and I don't like using the latest cliché terms.
Heavy hitters. This category includes tier-one applications -- and applications that have consistently high resource utilization. That includes some SAP programs, financial apps and highly transactional databases. This category also includes any mission-critical redundancy-candidate applications.
Hills and valleys. Most of the time, these applications utilize medium to high levels of resources, but they also have slow periods of barely any resource usage -- although these periods do not last long. In this category, month-end financial and sales applications are my favorite candidates for virtualized applications .
Smooth and steady. Generally, these applications have steady resource usage and experience usage spikes only briefly, it at all. A sudden need for more resources, for example, may coincide with events such as backups or antivirus scans.
Hardware lockers. Very few still exist, but some older applications still demand hardware dependencies for license compliance or direct-console access. Most of these application versions are no longer produced or even supported, but for one reason or another, some shops just cannot part with them. Most of these apps cannot or should not function as virtualized applications.
Setting priorities for virtualizing applications
If getting the most immediate bang for your buck is your goal, I suggest virtualizing applications in the smooth-and-steady category. Consider license servers, monitoring applications, patching services, and even most file and print applications. Just about any application that has lower-end utilization in any combination of the four core resources -- RAM, CPU, disk and network -- are good virtualized application candidates.
Virtualized applications in the top two categories -- the heavy-hitters and the hills and valleys -- require more resources, testing and legwork. Some IT folks say you should not or cannot virtualize these types of applications, but I don't believe in blanket statements. Even mission-critical applications are possibilities for virtualization. Still, some common virtualization roadblocks include vendor support and licensing issues. It's best to determine support and licensing rules before you invest a lot of time and energy in your plan to virtualize applications.
Remember to cover all your bases. Run performance testing and baselines on a physical server, then compare the results to those on a test virtual server. Make sure that you keep the application owners or users informed about the process. And most of all, don't be afraid to push back on application vendors. They sometimes offer the most resistance to virtualizing applications.
About the expert
Mike Nelson has been in IT for more than 20 years, with exposure to a very diverse field of technologies and solutions. He has devoted over half a decade to virtualization and server-based computing. Nelson is currently a senior analyst at a Fortune 100 company in the U.S. Midwest.
Dig Deeper on Application virtualization